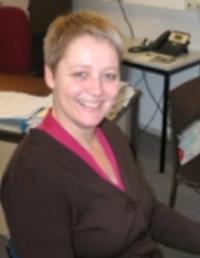 Functions :
Department : Business Languages, Assistant Professor

N1 - 210 - rue Louvrex, 14 - 4000 Liège

Nicole.Engelen@uliege.be

+32 4 2327279



General data :

Category: Scientifique

Biography: Nicole Engelen graduated in romance philology from Katholieke Universiteit Leuven (KUL). A native Dutch-speaker, she started off teaching French in Flanders, then taught Dutch in businesses and schools as she moved to Wallonia. For ten years, she taught at the Institute of Modern Langues of Université Catholique de Louvain (UCL), and now works as an Assistant Professor in Dutch at HEC-ULg. She has collaborated to various projects: a CD-rom for French for working purposes, for EAD (distance learning) of the Communauté française, an online Dutch course for self-study, and three school manuals for Dutch (Tien op Tien, ed. Erasme ; Talent voor Nederlands, ed. Erasme and Néerlandais avancé, presse radio, ed. De Boeck).

Teaching data :
Courses :