Fecher-Bourgeois Fabienne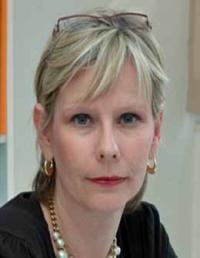 Functions :
Department : Economics, Full Professor

B31 - Place des orateurs 3 - 4000 Liège

ffecher@uliege.be

+32 4 3663069



General data :

Category: Académique

Biography: After a PhD in Economics, with a thesis entitled "Productivity, efficiency and technical change. Empirical studies", obtained at the University of Liège, Fabienne FECHER became Full Professor at the Teaching and Research Unit « Economics » in 1996. She teaches General Economics, National Accounting and Health Economics. She is scientific director of the Belgian section of CIRIEC (International Centre of Research and Information on the Public, Social and Cooperative Economy), editor of the Annals of Public and Cooperative Economics (Wiley-Blackwell) and member of the Reading Committee of the series « Social Economy and Public Economy » (Peter Lang Publishing Group). Her fields of research are Health Economics (performance of health systems; hospital financing) and Social Economy (evaluation and public policies). She is member of the Scientific Committee of the Chair « Social Economy and Management » of ESCEM School of Business and Management Tours-Poitiers.

Teaching data :
Courses :
Research data :

Thesis title : [1991] Productivity, efficiency and technical progress. Empirical studies. Ph.D. in Economics
Publications: Click here