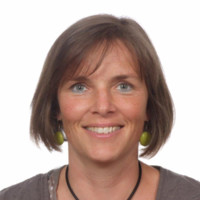 Functions :
Department : Operations, Visiting Professor

N1 - rue Louvrex 14 - 4000 Liège





General data :

Category: Académique

Biography: Birgit Quinting is currently Professor of Chemistry, Biology and Biotechnology and Research Coordinator at HELMo/CRIG (Liège). She received her master's degree in Biochemistry and her PhD at the University of Liège (Centre of Protein Engineering, CIP). Her thesis work focused on vaccination against HIV-1 virus. From 2001 to 2009, she was active in the field of Biotechnology developing new diagnostic tools for veterinary infectious diseases at the CER Groupe. At HELMo, she initiated several research projects in Immunology and more precisely in the field of diagnosis of allergies and auto-immune diseases.

Teaching data :
Courses :
Research data :

Thesis title : [2001] Ph.D. in Sciences
Publications: Click here