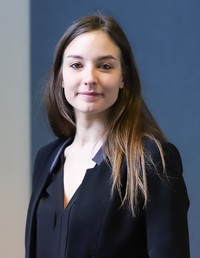 Functions :
Department : Management
Field of research : Sustainable performance : tax, audit and accounting, Junior researcher 2
Unit : Smart City Institute

N2-rue Saint-Gilles 35 - 4000 LIEGE

c.caputo@uliege.be

04 232 73 82



General data :

Category: Scientifique

Biography: Cécile Caputo is a Teaching Assistant in the department of Sustainable Strategy at HEC Liège. She is Professor Nathalie Crutzen's teaching assistant for the courses of International Strategy and Sustainable Management Control. Cécile is also Project Manager at the Smart City Institute (HEC Liège), an academic institute dedicated to the thematic of smart cities. She holds a Master's degree in Business Engineering (specialized in Performance Management and Control) from HEC Liège.

Research data :

Research centers :
SCI (Smart City Institute)
Publications: Click here