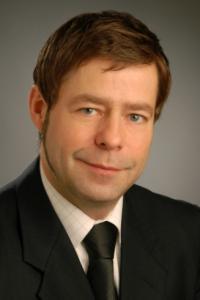 Functions :
Department : Economics, Visiting Professor

B31 - Place des orateurs 3 - 4000 Liège

M.Fredebeul@uliege.be




General data :

Category: Académique

Biography: Markus Fredebeul-Krein is a Professor at Aachen University of Applied Sciences. He holds a Diploma degree and a PhD in economics from the University of Cologne and a Master degree from the University of Warwick. His research interests are economics of competition policy and the regulation of telecommunication markets. In this function he has presented dozens of scientific papers at international conferences in different worldwide countries and he has also published several articles in international scientific journals. Professor Fredebeul-Krein is also scientific advisor of various consultancy companies. He develops business and regulatory strategies, in particular for firms and government institutions in telecommunications markets.

Research data :

Thesis title : [1999] Ph.D. in Economics
Publications: Click here