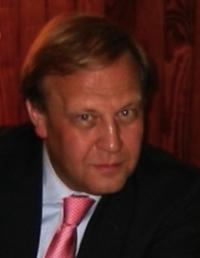 Functions :
Department : Management, Assistant Professor

N1 - rue Louvrex, 14 - 4000 Liège

michael.ghilissen@uliege.be




General data :

Category: Académique

Biography: Michael Ghilissen is an Assistant Professor of Marketing and Strategy at HEC Management School - University of Liège (Belgium) and the Faculty of Applied Sciences of the University of Liège (Belgium). Michael is CEO of Unparalleled Communications, a public relations, corporate communications and strategic business planning consulting firm in New York. He is also the executive editor of Migalhas International, a legal and business publication. For 25 years, Michael has been a senior executive in the luxury fashion industry, worldwide. Michael Ghilissen earned a postgraduate degree in Marketing and Advertising from New York University and a Master s in Management and Finance from HEC. He has authored papers on a variety of topics including entry and exit strategies, competitive advantages from operations, marketing planning, advertising, communications and law firm marketing. He also teaches business negotiation, leadership best practices and entrepreneurial marketing seminars. He has participated in executive education programs around the world. His research interests include, marketing and branding strategy, managerial decision processes and methodologies for measuring consumer performance and behavior. Michael is a Ph.D. researcher in Marketing and Firm Value in Corporate Transactions. Professional associations: American Bar Association (ABA), National Investor Relations Institute (NIRI), and Advertising Research Foundation (ARF).