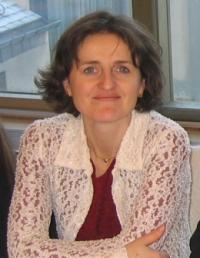 Functions :
Department : Operations, Adjunct Professor
Administrative Service : Digital Transformation Office, Head of IT Services
General data :

Category: Spécialisé

Biography: Maud Bay is Adjunct Professor in the Operations Department, and member of the Research Centre for Quantitative Methods and Operations Management (QuantOM) at HEC-Liège, Belgium. She is active in the domain of Supply Chain Management with a focus on sustainability and the domain of Operations Management. She is also Head of the IT Services of HEC-Liège and of the Faculty of Social Sciences at the University of Liège. In this unit she leads projects on Information Systems and new technologies for education. Maud holds a Master in Electrical Engineering (Computer Science) from the University of Liège, and received a MA in Management from HEC in 2005. She holds a PhD in Economic Sciences and Management in the area of operations research. This work led her to collaborate whith the aeronautics industry and also to visit the GERAD research centre, in Montreal, Canada.

Research data :

Research centers :
QUANTOM (Centre for Quantitative Methods and Operations Management)

Thesis title : [2011] Optimization methods for the design and production of naval structures Ph.D. in Economic Sciences and Management