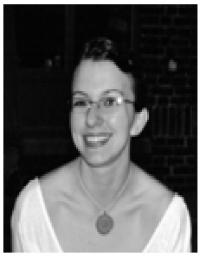 Functions :
Department : Business Languages, Assistant Professor

A1 - ISLV - place du 20-Août 7 - 4000 Liège

eharry@uliege.be

+32 4 3664652



General data :

Biography: Since 2005, Ellen Harry has been a member of the ISLV staff, teaching ESP (English for Special Purposes) courses in Business English, Medical English, Academic and Scientific English, and English for Engineers to students in their first, second and third year of the Bachelor s at the University of Liège. Originally from Texas, Ms. Harry is a native English speaker who began learning languages at a young age with Spanish and, more recently, Latin, French, German, and Dutch. Although her undergraduate degrees are in Latin and in Ancient History and Classical Civilizations (from the University of Texas at Austin), she chose to focus on Romance Languages and Literature, especially French Linguistics, during her graduate studies (DEA) at the University of Liège. Currently, she is pursuing an Advanced Masters in Higher Education Pedagogy at the ULg, with an interest in resolving performance problems linked to mixed aptitude levels in university language courses. She is an Assistant Professor at HEC-ULg.

Teaching data :
Courses :