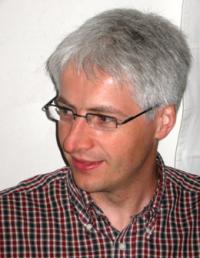 Functions :
Department : Operations, Assistant Professor

N1- 201- rue Louvrex, 14 - 4000 Liège

Eddy.Heins@uliege.be

+32 4 2327331



General data :

Category: Scientifique

Biography: Eddy Heins graduated from HEC Management School - University of Liège with a degree in Commercial and Financial Sciences (Information Technology for Management). He is an assistant lecturer in the Operations Department of HEC-ULg. He is in charge of the course in Information Technology (1st year of the Bachelor s programme in Economic and Management Sciences and in Management Engineering). He assists students with the courses in Information Technology (2nd year of the Bachelor s programme in Management Engineering) and of Management Information Systems (Master programme). These course curricula cover an introduction to information technology and its tools, programming, data bases and Enterprise Resource Planning.

Teaching data :
Courses :