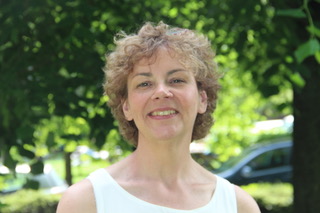 Functions :
Department : Business Languages, Assistant Professor

N1 - 207 - rue Louvrex, 14 - 4000 Liège

mmhubin@uliege.be

+32 4 2327286



General data :

Category: Scientifique

Biography: Madeleine Hubin is an Assistant Professor and has been working in the Language Department at HEC Liège - Management School of the University of Liège since 1992. For many years, she taught English level 1 to SEG students, and introduced them to business English. She also taught English level 3 and English remediation to the APM students (preparing for the Master s degree). Today, Madeleine Hubin works with English level 3 students on transdisciplinary projects mixing theoretical knowledge acquired in other subjects and practice of English. Besides, she teaches English to the students from HELMo Gramme taking part in the Industrial and Business Engineer program. Madeleine Hubin also collaborates with Michel Hermans from the Economics Department for two courses: International Relations Organisations and Strategic Stakes in Globalisation, which she teaches in English to the international students. Her main interests are: languages, geopolitics, globalisation, international organisations (UN, EU, NATO, etc.) and European affairs. She graduated as an interpreter (Dutch-English) from Institut libre Marie Haps in Brussels, obtained a Master's degree in International Relations and European Affairs from the University of Liège and has a BA in Linguistics from the Université catholique de Louvain.

Teaching data :
Courses :