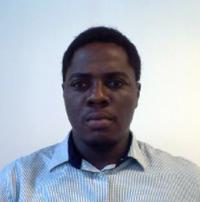 Functions :
Department : Finance and Law, Assistant Professor
Field of research : Sustainable performance : tax, audit and accounting, Senior Researcher
General data :

Category: Scientifique

Biography: Marius Kamto holds a PhD in Economics and Management sciences, focusing on the measure of the level of safety culture, a Master's degree in Financial Risk Management and a Master's Degree in Management Science. He collaborated with the radiotherapy department of the University Hospital of Liège in the field of measuring the level of patient safety culture. In 2016, he was a Scientific Attached to the Risk Management Unit of the University of Liège, where he acquired solid field experience concerning risk analysis, implementation of Experience Return Committees And the improving of the level of risk culture in academic entities. Marius Kamto Kenmogne is currently Research and teaching assistant at the CEPE at HEC-Liège. He teaches in the areas of organizational management control, integrated risk management and performance management. His research fields are safety culture and risk culture in high reliability Organizations.

Teaching data :
Courses :
Research data :

Research centers :
CEPE (Centre d'Etudes de la Performance des Entreprises)

Thesis title : [2016] Le pilotage de la culture de sécurité en contexte universitaire : analyse de l'interaction entre le système de gestion de la sécurité, le climat de sécurité et les comportements propices à la sécuri Ph.D. in management
Publications: Click here