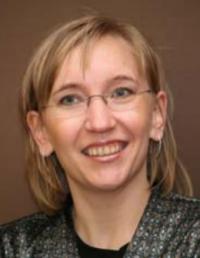 Functions :
Department : Operations, Full Professor

B6 - allée de la Chimie 3 - 4000 Liège

A.Leonard@uliege.be

+32 4 3664436



General data :

Category: Académique

Biography: Full Professor. Angélique obtained her Chemical Engineering degree (1998) and PhD in Applied Sciences (2003) from University of Liège. She was appointed by the Belgian Fund for Scientific Research (FNRS) from 1998 to 2009. She then became Professor within the Department of Chemical Engineering at the University of Liège, in the chair Chemical processes and sustainable development . She obtained the "Frédéric Swarts Prize" of the Division of Sciences of the Royal Academy of Belgium, 33rd two-year period, 2002-2004 and the "Award for the Best Scientist under the age of 35 years" given by the "World Forum for Crystallization, Filtration and drying" during IDS2008 - 16th International Drying Conference, Hyderabad, India, November 9-12, 2008. She is member representative for Belgium of the EFCE Working Party on Drying and of the International Drying Symposium advisory board. She organized in 2008 the first edition of the European Conference on Sludge Management at HEC Management School - University of Liège. Her research interest are: convective drying of deformable porous materials (including sludge), sludge treatment (dewatering and drying), X-ray microtomography as a tool to characterize the texture of porous materials, image analysis, carbon xerogels and dynamic adsorption on activated carbon beds. She has authored/ co-authored over 35 refereed research publications and about 80 conference proceedings. She cooperates as Referee for about 10 international scientific Journals.

Teaching data :
Courses :
Research data :

Thesis title : [2003] Ph.D. in Applied Sciences
Publications: Click here