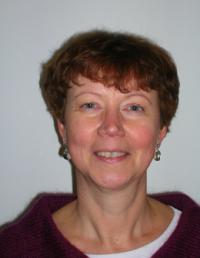 Functions :
Department : Business Languages, Full Professor

N1-210 - rue Louvrex, 14 - 4000 Liège

Lutgarde.Nachtergaele@uliege.be

+32 4 2327278



General data :

Category: Académique

Biography: Ph.D. in Philosophy and Letters, Lutgarde Nachtergaele is a Full Professor at HEC Liège - Management School of the University of Liège. She teaches Dutch in the 3 years of the bachelor's degree and Dutch for management in the 2 years of the Master's degree. She has published several methods for learning Dutch. In 2006, together with N. Engelen and B. Yans, she published "Talent voor Nederlands" at Erasme Editor, a handbook which aims at improving the understanding of newspaper articles. This handbook was republished several times. In January 2010, a method called "Néerlandais Presse Radio" which focuses on a better understanding of radio news, was published by De Boeck Editor. This method has been elaborated by the same team. A revised edition of this handbook was published in September 2017. A graduate from the Catholic University of Louvain-la-Neuve, she obtained her Ph.D. from the same university in the field of Dutch literature. She has been Head of the department of Business Languages from 2003 till 2010. She is a representative of the academic staff within the School Board since 2012.

Teaching data :
Courses :
Research data :

Thesis title : [1994] An examination of the thematic coherence in the collected stories of S. Vestdijk Ph.D. in Philosophy and Letters
Publications: Click here