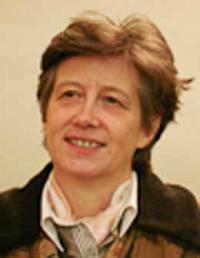 Functions :
Department : Business Languages, Linguistic revisor

N1 - 215 - rue Louvrex, 14 - 4000 Liège

Isabelle.Peere@uliege.be

+32 4 2327283



General data :

Category: Académique

Biography: She is a guest Professor (partim) in English Literature at University Saint-Louis, Brussels (FUSL) (1979-). She graduated in Germanic Philology from FUSL and the Catholic University of Louvain (1974-79) with teaching certification, and filled a mandate as an assistant lecturer in English language and literature at FUSL (1979-89). In 1984 she was awarded a graduate student fellowship from Memorial University of Newfoundland (Canada) to pursue her research interest in traditional balladry, and obtained leave of absence from FUSL to complete the Master s and PhD study and research programmes of the Department of Folklore, M.U.N. (1984-89). Her thesis, entitled Death as an Expression of Worldview in a Ballad Culture: The Evidence of Newfoundland , led to a PhD Folklore, M.U.N. (1992). She was recognized Docteur en Philosophie et Lettres by the Communauté française de Belgique (1994) and awarded the Prix Coppieters de Gibson, FUSL (1995) for her thesis. She is an Honorary Vice-President of the Kommission für Volksdichtung (2000-). She co-organized the 32nd international ballad conference of the KfV (Leuven, 22-29 July 2002) and co-edited its proceedings (Isabelle Peere and Stefaan Top. Ballads and Diversity: Perspectives on Gender, Power, Ethos and Play. B.A.S.I.S. 1 Ballads and Songs International Studies. Trier: Wissenschaftlicher Verlag Trier: 2004.) Her current research bears on French, Walloon and Flemish as well as Newfoundland and British singing traditions.

Research data :

Thesis title : [1992] Death and Worldview in a Ballad Culture : The Evidence of Newfoundland Ph.D. Folklore
Publications: Click here