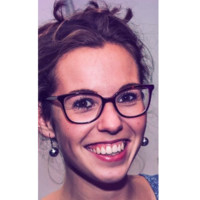 Functions :
Department : Management
Field of research : Changing workplace and strategic HRM

B51 - Boulevard du Rectorat 19 - 4000 Liège

s.bernard@uliege.be

04 366 30 70



General data :

Category: Scientifique

Biography: Sophie has a master's degree in HRM from the Faculty of Social Sciences of the University of Liège. Since December 2019, she has been working at LENTIC as a PhD student and researcher. Sophie is currently working on a large-scale project for a Belgian energy company focusing on redefining the role of the hierarchical line in the implementation of change projects. She is also assisting with various studies in intervention research at Lentic, including support for CSC Public Services in its upcoming annual conference on digital transformation in the public sector, which will take place in the fall of 2020 in collaboration with the University of Leuven (KU Leuven). In this context, her research will focus on the impact of digitization on jobs and the appearance of new work status.