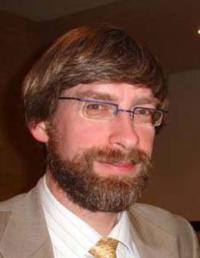 Functions :
Department : Finance and Law, Affiliate Professor

N1 - rue Louvrex, 14 - 4000 Liège

Vincent.Sepulchre@uliege.be




General data :

Category: Académique

Biography: He is principallly: - Counsellor to the Taxation Cell of the Walloon Region; - Counsellor on Taxation to the Minister of Budget and Finances of the Walloon Region; - Professor at the Ecole Supérieure des Sciences Fiscales (for the course on environmental taxation); - Affiliate Professor at HEC-ULg (for the course of Corporate Indirect Taxation and 'Local and Regional Taxation ); - Assistant to the Tax Law Service of the ULB (Université libre de Bruxelles). He is on the editorial boards of the Revue générale de Fiscalité and of the Revue de droit communal. His main research areas are: - environmental taxation (cfr. La fiscalité environnementale en Belgique. Larcier : mars 2009.) - local and regional taxation (cfr. Memento 2009 de la fiscalité locale et régionale. Kluwer) - T.V.A. (cfr. La T.V.A. et les communes. Vanden Broele : décembre 2008.) - fundamental rights (cfr. Les droits de l homme et les libertés fondamentales en droit fiscal. Larcier : décembre 2004).