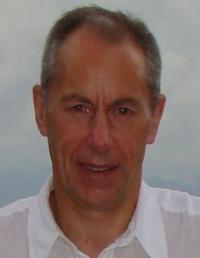 Functions :
Department : Operations, Affiliate Professor
Unit : HEC Liege Executive School

N1 - rue Louvrex, 14 - 4000 Liège 1

J.Smitz@uliege.be




General data :

Category: Académique

Biography: He graduated as a Physics Engineer (HEC Management School - University of Liège). He is director of the Environment Centre of the University of Liège since 1987. He is Affiliate Professor at HEC-ULg. His research focuses on the modeling of ecological and environmental systems, notably in the domain of water resources, eg in international river basins. He elaborates models coupling natural and anthropogenic systems, in order to simulate sustainable management strategies and to determine the most cost-effective solutions. He also acted as coordinator of several environmental impact studies. He currently teaches the principles and methods for environmental management (eco-management), including specific tools for environmental management (impact studies, environmental management systems, life cycle analysis, eco-labels) at the University of Liège and at the Business School of the University of Liège. He was designated President of the International Meuse Commission (1995-1998) and President of the Environmental Council for Sustainable Development of Wallonia (1995-2000). Several missions were attributed to him: Expert for several regional, national, European and international organizations ; Member of the Board, Association Universitaire pour l Environnement asbl (1995 - ) ; Member, Scientific Comitee, Water Agency Rhine-Meuse (1999 - ) ; Member, Water Academy, France (2000 - ) ; Member, Scientific Council Loire Management Plan (2007 - ).

Teaching data :
Courses :