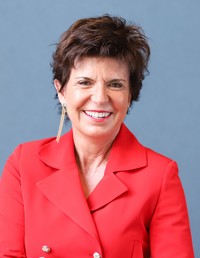 Functions :
Department : Finance and Law, Full Professor
Field of research : Asset and Risk Management, Professor
General data :

Category: Académique

Biography: Danielle SOUGNE is Full Professor of finance at HEC Management School - University of Liège. She holds a master degree in finance and a PhD in applied economics from the Catholic University of Louvain. She is also head of the finance, accounting and law department and holder of the KBL chair in Fund Industry. Prof. Sougné carries out research on fund management and administration in an international context. Her current research focuses on liquidity risk and performance measures of funds. She is also an active teacher in the bank sector and handles a wide range of financial courses, ranking from fundamentals to advanced levels of specialization for finance professionals.

Research data :

Research centers :
CARM (Center of assets and risk management)

Thesis title : [1995] The consolidation of accounts in Belgium : empirical studies and theoretical reflections Ph.D. in Economics
Publications: Click here