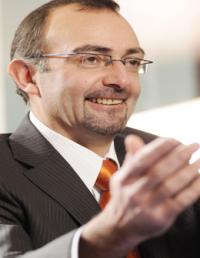 Functions :
Department : Economics, Full Professor
Field of research : Economic Analysis and Policy, Professor

B33 - Place des orateurs 1 - 4000 Liège

B.Thiry@uliege.be




General data :

Category: Académique

Biography: He is a graduate and PhD in economics from the University of Liège (Belgium). He is also a graduate from Stanford University. He was CEO and President of the Executive committee of Ethias, a Belgian insurance company from 2008 to 2016. He was also among others vice-president of Assuralia, the Belgian association of insurance companies, member of the Board of Dexia holding and Dexia Bank Belgium and member of the Board of AMICE, the association of the European mutual insurers. He is General Director of the International Center of research and Information on the Public, Social and Cooperative Economy (CIRIEC). Coming from the academic circle, he is still full professor at HEC Liège - Management School of the University of Liège, teaching microeconomics and history of economic thought. Previously, he was invited professor at the University of Nanterre (France) and Orleans (France). Furthermore, he is among others member of the Board of RESA, the regional company in charge of the distribution of electricity and gas and of SRIW, the Walloon holding company. In addition, he has published many books and articles about various sectors, as public economics and social economy.

Teaching data :
Courses :
Research data :

Research centers :
CIRIEC (Centre International de Recherches et d'Information sur l'Economie Publique Sociale et Coopérative)

Thesis title : [1985] Empirical and theoretical analysis of wage differentials between male and female workers Ph.D. in Economics
Publications: Click here