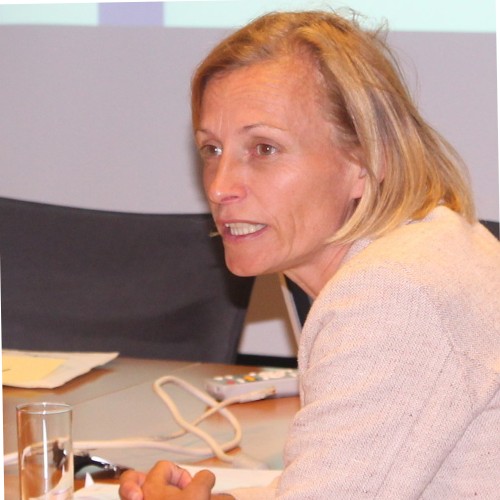 Functions :
Department : Finance and Law, Visiting Professor
General data :

Category: Académique

Biography: Sigrid Vandemaele holds a Master of Science degree in Finance from the University of British Columbia (Vancouver) and a Ph.D. in Applied Economics from KULeuven. Today, Sigrid is professor at Hasselt University teaching courses on Corporate Finance, International Financial Management, Advanced Accounting Analysis and Financial Derivatives in the BA and MSc programs. Prof. Vandemaele's research interests in finance include corporate valuation, initial public offerings, firm financial policies (capital structure, dividend policy) and financing constraints. Currently, Sigrid Vandemaele teaches Corporate Finance in the Open Borders MBA Program (HEC-ULg, Aachen University and Hasselt University). In the past, Sigrid Vandemaele has taught finance and accounting in MBA programs at Hasselt University and Maastricht University (Maastricht Düsseldorf Part-time MBA).

Teaching data :
Courses :
Research data :

Thesis title : [1998] Ph.D. in Applied Economic Sciences
Publications: Click here