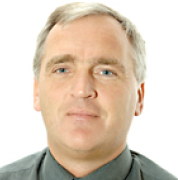 Functions :
Department : Operations, Visiting Professor
General data :

Category: Académique

Biography: Prof. Dr. Koen Vanhoof is project leader of the Business informatics research group at Hasselt University. His major research interests are in the areas of data mining, statistics, knowledge engineering and modeling, computational intelligence methods, decision support systems, process modeling, process mining and soft computing . The application domains are information management, marketing and finance, mobility and traffic safety, logistics. He has authored and/or co-authored over 100 peer-reviewed journal articles, about 8 book chapters and 90 conference papers. He is member of the international editorial board of the International Journal of Information Theory and Applications. Currently he is responsible for the courses Business Intelligence, Business process modeling, Knowledge discovery management, ICT project. Prof. DR. Vanhoof has been guest-lecturer at different universities all over the world.

Teaching data :
Courses :
Research data :

Thesis title : [1988] Ph.D. in Sciences
Publications: Click here