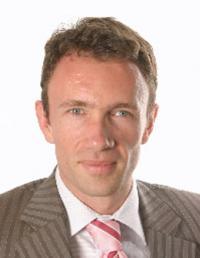 Functions :
Department : Finance and Law, Affiliate Professor

rue Louvrex 14 - 4000 Liège

Eric.vonFrenckell@uliege.be




General data :

Category: Académique

Biography: He is an affiliate professor at the Management School of the University of Liège. He currently teaches Belgian and International Taxation of Businesses in the "Full English" Masters in Management Sciences. Eric von Frenckell is a Partner in the Cross-Border Tax department of the Belgian law firm Laga. His practice focuses on Cross-Border Tax (with specific focus on Corporate Income Tax), Business Model Optimization, Transfer Pricing, M&A and Corporate Restructurings . He is the author of a number of articles, published in various legal journals or books. Eric von Frenckell started his professional career as assistant in the Law Faculty of the University of Liège. He is Affiliate Professor at HEC-ULg. Eric von Frenckell graduated from the New York University (LL.M. in International Taxation), from the Catholic University of Leuven (Masters in Taxation) and from the University of Liège (Masters in Law). He is fluent in French, Dutch and English.

Teaching data :
Courses :