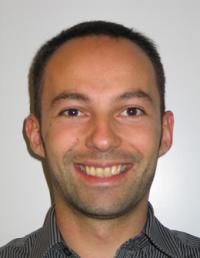 Functions :
Administrative Service : International Relations, Officer

N1 - 155 - rue Louvrex 14 - 4000 Liège

David.Kroemmer@uliege.be




General data :

Category: Administratif

Biography: David Kroemmer has worked at HEC-ULg International Relations office since 2012. He provides guidance to students through the whole Erasmus administrative process: information sessions, applicants selection, allocations of destinations and registration in the host institutions. David also manages the HEC-ULg International network. He organizes each year a portfolio workshop called Travel abroad for a summer school programme .David holds a bachelor degree in Public Relations. He worked 5 month in the Admission Department of the University of Lincoln in the UK, in the framework of an Erasmus Internship.

Teaching data :
Courses :