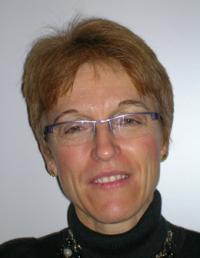 Functions :
Department : Management, Program Manager
Administrative Service : Corporate Relations & Career Development, Program Manager

N1 -105 Rue Louvrex 14 4000 Liège

Sophie.Leruth@uliege.be

+32 4 2327313



General data :

Category: Scientifique

Biography: She graduated with a degree in commercial and consular studies and holds a teacher training degree for higher secondary school level. She also took post-graduate courses in management and training techniques. She has worked as an assistant lecturer, executive attaché and ad interim lecturer on the AESS (teacher training for high secondary school level) degree programme, and has collaborated to developing various didactic and research projects in the areas of training and competence management. Currently a junior lecturer, she is Program Manager and helps coordinate engineering students final work projects; she also assists the course on didactics applied to economic sciences, and contributes to organizing and supervising traineeships within the AESS programme.