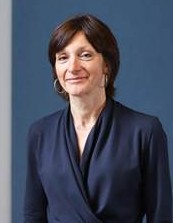 Functions :
Administrative Service : Administrative Services, Director, Administrative Services

N1-270 - rue Louvrex, 14 - 4000 Liège

France.Marcotte@uliege.be

+32 4 2327368



General data :

Category: Scientifique

Biography: France Marcotte holds a Master of Laws degree from the University of Liège (1986). After working in the banking sector, where she was responsible for credits and litigation, she was employed by the Liège Chamber of Commerce and Industry as a legal adviser to companies for three years. She was hired by HEC Liège - Management School of the University of Liège in 1992, where she first worked as an assistant for commercial and financial affairs in the Law Department. She now acts as a Director, Administrative and Financial Services. France Marcotte is a member of the Institute of Corporate Lawyers and of ADP (Association des Dirigeants de Personnel).