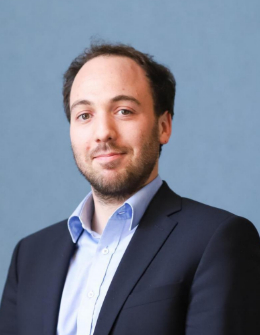 Functions :
Department : Finance and Law, Assistant Professor, Phd
Field of research : Asset and Risk Management, Professor

N1 - 205 - Rue Louvrex 14 - 4000 Liège

jhambuckers@uliege.be




General data :

Category: Académique

Biography: Julien Hambuckers is assistant professor of finance at HEC Liège - Management School of the University of Liège. His major research interests are in the field of financial econometrics. In particular, Julien focuses on Extreme Value Theory in finance and its extensions to the regression context, with the goal to improve the modelling of financial risks. Some of his past and present research topics are also related to distributional regression in time series and solving applied statistical questions (forecasting, testing, model selection) for financial economics. He applies these methodological findings to problems like operational, cyber, credit and systemic risk modelling. He holds a M.Sc. in Business Engineering specialized in Finance as well as Ph.D. in Economics and Management from the University of Liège. Prior to his position at HEC Liège, Julien was a postdoctoral fellow at the Chair of Statistics and Econometrics at University of Goettingen (Germany) from 2016 to 2018. For more info, see https://sites.google.com/view/julienhambuckers/accueil.

Research data :

Thesis title : [2015] Nonparametric and bootstrap techniques applied to financial risk modeling Ph.D. in Economics and Management Sciences
Publications: Click here