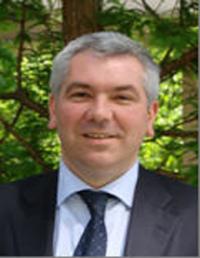 Functions :
Department : Finance and Law, Affiliate Professor

N1 - rue Louvrex, 14 - 4000 Liège

Pascal.Depraetere@uliege.be




General data :

Category: Académique

Biography: Pascal Depraetere, director in Assurance, assumes the lead of the Liège office of 'PricewaterhouseCoopers Reviseurs d Entreprises' since 2004. Graduate in Commercial and Financial Sciences HEC Management School - University of Liège, he is qualified auditor, Member of the Belgian Institute of Statutory Auditors since 1991 and is recognized as consultant by the Walloon Region in general diagnosis, organization and management and in financial management. In addition to his role as audit engagement leader in companies like Group TI automotive, Group Utopolis, Group Saint-Gobain, Océ Software Laboratories Namur, Manitou Benelux, Group Ofic, Group Meister, Métal Déployé Belge, Ets Heinen, Kennametal Belgium, Innovex, Sage, Biocode, EZ Dock Europe, Rhea System, Buchen Industrial Services, Pascal is also acting in different special missions such as audit of acquisition, description and appreciation of the accounting and internal control and other legal assignments (merger, contribution in kind, liquidation, ). Amongst his other activities, Pascal is Affiliate Professor at HEC-Ulg and is active in presentation and animation of conferences and seminars.

Teaching data :
Courses :