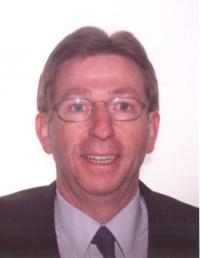 Functions :
Department : Management, Affiliate Professor

N1 - rue Louvrex, 14 - 4000 Liège

Marc.Deschamps@uliege.be




General data :

Category: Académique

Biography: Marc Deschamps is graduated from U.C. Leuven as an engineer (1973) and gets his degree both in Law (1978) and in Economics (1979). In 1979, he joins SOCIETE GENERALE DE BELGIQUE and, after attending the SLOAN PROGRAM at STANFORD UNIVERSITY in 1984-85, he creates SYNERFI, a development capital firm dedicated to SMEs. In 1992, Marc Deschamps buys out INVESTRUCTURE, a service company that he develops in more than twenty countries. In 1999, the company s international network is taken over by a major international player. In 2000, he creates INVESTPARKS, dedicated to the development of science parks linked to universities in emerging countries and, in 2006, he launches EXEGO, specializing in corporate governance services. Marc Deschamps is Affiliate Professor at HEC-ULg and lecturer at SOLVAY BRUSSELS SCHOOL (ULB-Brussels). His current main fields of interest are corporate governance and Islamic finance. Marc Deschamps is also a founding director of the FORUM FRANCOPHONE DES AFFAIRES in Belgium, of the ASSOCIATION DU MANAGEMENT and of GUBERNA (the Belgian corporate governance association). He has published various articles on corporate governance in European Business Forum, in PME/KMO and in Actualité Comptable( a Kluwer Publication). He has lectured numerous times for business as well as academic circles on four continents!