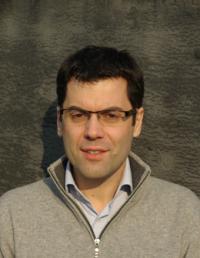 Functions :
Department : Economics, Full Professor
Field of research : Economic Analysis and Policy, Faculty

B31 - Place des orateurs 3 - 4000 Liège

Lionel.Artige@uliege.be

+32 4 3664891



General data :

Category: Académique

Biography: Lionel ARTIGE - PhD in Economics (UCL), DEA (Paris Sorbonne), Diploma of the Institut d'Etudes Politiques (Paris). Full Professor in Economics at HEC Liège - Management School of the University of Liège. He teaches macroeconomics for the BA & MA in economics & management, as well as Monetary and Financial Economics and Econometrics. He researches macroeconomics, growth and innovation.

Research data :

Research centers :
LCII (Liège Competition and Innovation Institute)

Thesis title : [2004] Regions, Political Economics and Economic Performance Ph.D. in Economics
Publications: Click here