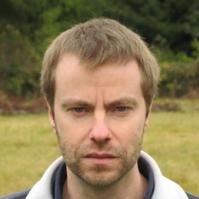 Functions :
Department : Economics, Associate Professor
Field of research : Economic Analysis and Policy, Professor

B33 - Place des orateurs 1 - 4000 Liège

B.Lejeune@uliege.be




General data :

Category: Scientifique

Biography: He is associate professor at the Department of Economics of HEC Management School - University of Liège, where he teaches Econometrics. He holds a Ph.D. jointly from the University of Paris XII Val de Marne and the University of Liège. His main field of research is theoretical and applied econometrics, related in particular to panel data, specification testing and program evaluation.

Teaching data :
Courses :
Research data :

Thesis title : [1998] Error components models and variable heterogeneity: modelisation, second order pseudo-maximum likehood estimation and specification testing Ph.D. in Economics
Publications: Click here