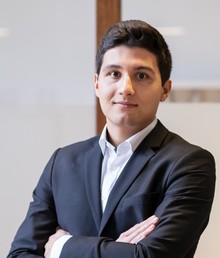 Functions :
Department : Finance and Law
Field of research : Financial Management for the Future, Junior Researcher
General data :

Category: Scientifique

Category: Doctorant

Biography: Nicolas Moreno is a PhD candidate in Finance. His research focus is about the assimilation of information from the financial press into financial markets. Nicolas is particularly interested in the role news play in the manifestation of market anomalies. In the first part of his doctoral research with Professor Lambert he investigates how switching media attention between popular investment styles affects the relative performance of portfolios based on characteristics of opposing styles. The second thematic of his research agenda seeks to decompose the characteristics of media information into their two components affecting asset prices: cash-flow (CF) news and discount-rate (DR) news. Together with his co-authors he uses a framework decomposing the returns of asset portfolios sorted on anomaly-characteristics into CF and DR components and analysis their respective sensitivity over time and across news topics. In particular, the study examines how the accumulation of news can influence the discount-rate component and hence, investor expectations.

Research data :

Thesis title : Sentiment analytics, corporate communication and financial markets
Publications: Click here