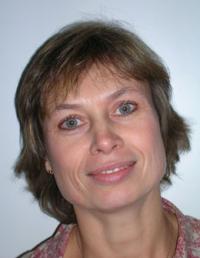 Functions :
Department : Operations, Assistant Professor
Administrative Service : Students Service, Program Manager

N1 - 312 - rue Louvrex, 14 - 4000 Liège

Christine.Bertrand@uliege.be

+32 4 2327322



General data :

Category: Scientifique

Biography: She is graduated in chemistry and obtained teaching certification from HEC Management School - University of Liège. For four years, she taught chemistry and physics at secondary school level, then also at HEC-Ulg (in the Business Engineering programme). She is now in charge of the general chemistry course (Bachelor s programme). In addition to her teaching, she is Executive Manager and has co-organized seminar updates in taxation and finance;she has created and managed postgraduate training in environmental management (2000-10), and has coordinated Executive degrees training for the Part-Time Study Programme (2005-10).

Teaching data :
Courses :