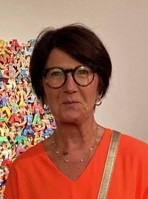 Functions :
Administrative Service : Studies Office, Program Manager

N1 - 157 - Rue Louvrex 14 4000 Liège

Marie-Gabrielle.Boxus@uliege.be

+32 4 2327307



General data :

Category: Scientifique

Biography: Marie-Gabrielle Boxus is Program Manager at HEC Management School - University of Liège . She graduated from FUNDP (Namur) with a Master s degree in Economic and Social Sciences and joined HEC-ULg as an assistant lecturer in the Economics Department. She then obtained a degree in Human Resource Management from HEC-St. Louis (Brussels); she worked in the Human Resource Department of HEC-ULg and took part, along with other School s partners, to various study projects for FOREM. For ten years, she lectured and assisted student trainees enrolled on a higher education degree Human Resource Management in (Namur). After being employed as a full-time lecturer, she headed the Part-Time Studies Department until 2005 when she resumed her former responsibility as Head of Programmes at HEC-ULg.