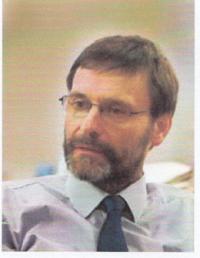 Functions :

A1 - Rectorat - place du 20-Août, 7 - 4000 Liège

A.Corhay@uliege.be




General data :

Category: Académique

Biography: Albert Corhay is Full Professor of finance and accounting at HEC Liège - Management School of the University of Liège. From 1990 to 2005 he taught part time at Maastricht University (the Netherlands) and was visiting professor at the NEOMA Business School (France) and EDHEC Business School (France). His research interests and publications are in the area of asset pricing models, market efficiency, stock price modelling and volatility and valuation of options. He has published individual and collective articles in journals such as the Journal of Finance, the Journal of Banking and Finance, the Journal de la Société Statistique de Paris, the Journal of Belgian Operational Research, the Economische Statistische Berichten, the Recherches Economiques de Louvain, the Economics Letters, the Review of Financial Economics, the Journal of Business Finance and Accounting, the Quarterly Review of Economics and Finance, the International Review of Financial Analysis, the International Review of Economics and Finance, Applied Financial Economics, Managerial Finance… At the University of Liège, Albert Corhay was head of the Management Department, Faculty Dean, Vice-rector and Rector. Besides, Albert Corhay has developed many partnerships in research and education in countries such as Lebanon, Benin, Tchad and Democratic Republic of Congo, which led to many joint doctoral supervisions and co-organisation of programs.

Research data :

Thesis title : [1989] Ph.D. Financial Economics
Publications: Click here