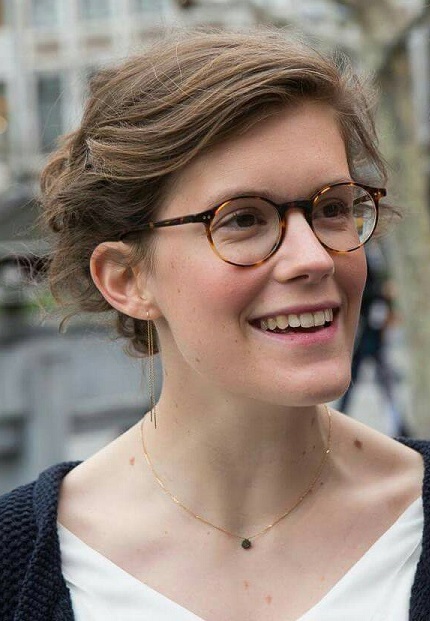 Functions :
Department : Business Languages, Assistant Professor

N1 - 210 - Rue Louvrex 14 - 4000 LIEGE

cdelamotte@uliege.be




General data :

Category: Scientifique

Biography: She studied Germanic Philology (English, Dutch and an introduction to German) from 2006 to 2011 and got a Master's Degree in Germanic Literature and Linguistics at the University of Liège. During her Bachelor's Degree she spent a semester studying literature in the English department of the University of Leeds (England, UK). She wrote her Master's dissertation about Johannes Kinker's Dutch classes at the University of Liège from 1815 to 1830. Her dissertation won the 'Taxandria Scriptieprijs' of 'De Orde van den Prince' in Juni 2012 and she presented parts of her research on 23 November 2012 during the third international and interdisciplinary colloquium of the 'Werkgroep Verenigd Koninkrijk der Nederlanden' (VKN) which took place at the University of Liège. In 2011 - 2012 she got her upper secondary school teacher training certificate in English and Dutch at the University of Liège. During that academic year she already worked as volunteer assistant, giving 'Analyse de textes littéraires anglais modernes' classes to first-year students for Professor Michel Delville and she started to work as an english teacher at La Chambre Belge des Comptables et Experts-Comptables de la province de Liège. She has been a half-time assistant in the department of Dutch of HEC-ULg since October 2012, where she gives lessons in the first two years of Bachelor in Management Sciences. She also gives beginners' courses to Master students. Since September 2012 she has also worked half-time at the Collège Sainte-Véronique in Liège where she teaches English and Dutch to sixth-year students.

Teaching data :
Courses :