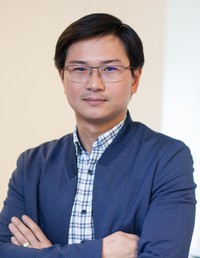 Functions :
Department : Operations, Assistant Professor, Phd
Field of research : Business Analytics and SCM, Faculty
General data :

Category: Académique

Biography: Samedi Heng is an Assistant Professor in Digital Business at HEC-Liège, the management school of the University of Liège (ULiège), Belgium. He formerly has been a Teaching Assistant and Postdoc Fellow at the Université catholique de Louvain (UCLouvain). He was previously a lecturer in Computer Science at the Institute of Technology of Cambodia (ITC) from 2007 to 2010. Samedi Heng got a Ph.D. degree in Information Systems from the UCLouvain in 2017 with a Ph.D. untitled "Impact of Unified User-Story-Based Modeling on Agile Methods: Aspects on Requirements, Design and Life Cycle Management." He also obtained a Master's degree in Networking and Telecommunication from the Institut National Politechnique de Toulouse (ENSEEIHT/INPT), France in 2007 supported by the French Government Scholarships and an engineering degree in Computer Science from ITC in 2006. His research interests include Software Engineering, Agile Methods, Requirements Engineering, Multi-Agent Systems, Business Intelligence and Business (Re)engineering.

Research data :

Research centers :
QUANTOM (Centre for Quantitative Methods and Operations Management)

Thesis title : [2017] Ph.D. in Information Systems
Publications: Click here