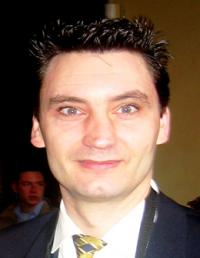 Functions :
Department : Management
Field of research : Strategy & Performance for the Society, Faculty

B80 - chemin du Château, 1 - 4000 Liège

F.Pirnay@uliege.be




General data :

Category: Scientifique

Biography: He is Quality & Accreditation Advisor and a researcher affiliated to the SMEs and Entrepreneurship Research Unit of HEC Liège. His research bears on the economic recognition of universtiy research through the creation of new activities (university spin-offs ), which was the topic of his doctoral research (2001, University of Lille 2). Within the SMEs Research Unit (HEC Liège), Fabrice Pirnay has taken part in various research projects relating to female entrepreneurship, consultancy resources for SMEs, traditional entrepreneurship, entrepreneurship development in education, family companies and the growth factors of university spin offs. He has written extensively on case studies relating to Walloon entreprises. He has won various awards for his research: Prix de l ALD-Lg (1992), Prix de la Fondation pour la Recherche (2000) et Prix FNEGE (2003), the latter being awarded every other year in recognition for the best PhD thesis relating to entrepreneurship defended in the French-speaking countries (France, Quebec, Switzerland and Belgium). F. Pirnay is a contributor to several prominent scientific journals (Small Business Economics ; Technovation ; International Journal of Entrepreneurship and Innovation ; Entrepreneurship & Regional Development) and takes part in numerous international conferences.

Teaching data :
Courses :
Research data :

Thesis title : [2001] The economic valuation of the results of university research by creation of new activities (spin-offs academics): proposition of a procedural frame of swarming. Ph.D. in management
Publications: Click here