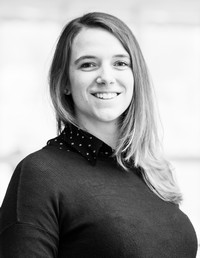 Functions :
Department : Economics
Field of research : Social enterprise and business ethics, Junior Researcher
General data :

Category: Scientifique

Category: Doctorant

Biography: Fanny Dethier holds a master degree in International Relations from the Saint-Petersburg State University, Russia (2016) and a master degree in Economics, specializing in Economic Analysis and Public Governance, from the University of Liège, Belgium (2014). She joined the Centre for Social Economy (CES) in January 2017 as a PhD student in Economics. Her PhD research focuses on the evolution of the financial model of Belgian nonprofit organizations.

Teaching data :
Courses :
Research data :

Research centers :
CES (Centre d'Economie Sociale)

Thesis title : The evolution of the financial models of Belgian non-profit organizations
Publications: Click here